Mirador Cuatro Palos, Queretaro: Everything You Need to Know
I'm not sure why, but waking up for a sunrise hike always feels more rewarding to me. And I found that to be especially true when waking up for the sunrise hike to Mirador Cuatro Palos.
Perhaps it was because I manage to peel myself out of bed from under the layers of blankets after a few snoozes of the alarm. Or maybe it was the altitude at Cuatro Palos, high above everything else.
But most certainly the breathtaking views from El Mirador de Cuatro Palos made this early morning hike particularly rewarding.
As we reached the lookout point, the rising sun peaked above the mountains and the light started to stream across the Sierra Gorda. It was mesmerizing to watch the deep green valleys wake up.
Cuatro Palos, Queretaro is considered the gateway to the Sierra Gorda Biosphere Reserve. It's located in a remote location from which you can see a vast expanse of the Sierra Gorda landscape.
In this guide, you'll learn everything you need to know from staying in the Cuatro Palos cabañas to hiking to the mirador.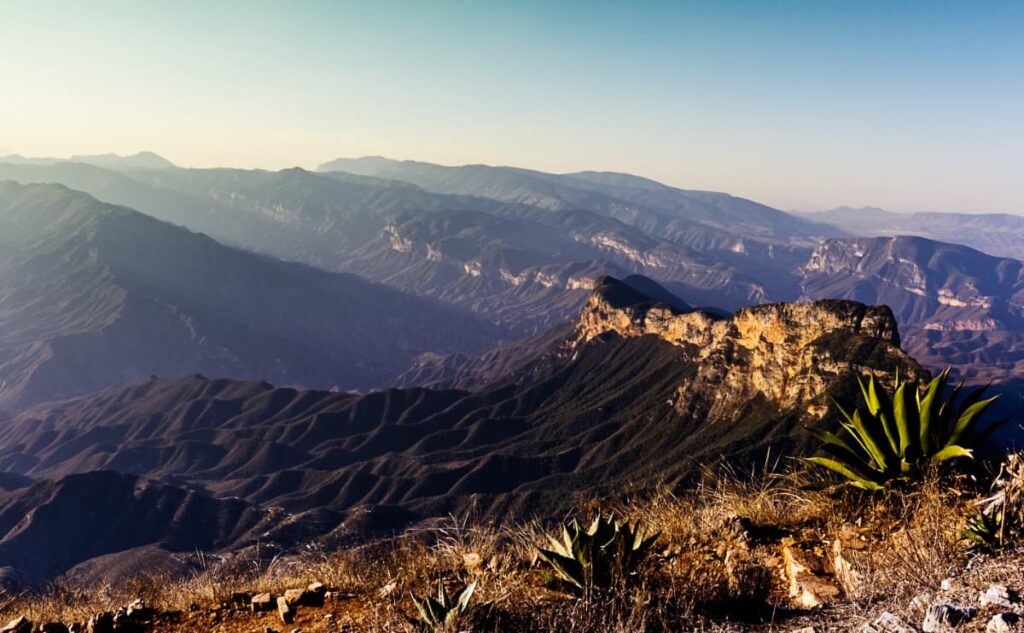 This article may contain affiliate links. This means if you click a link on my website and make a purchase, I earn a commission at no additional cost to you. For full information, please see my disclaimer here.
How to Get to El Mirador de Cuatro Palos
El Mirador de Cuatro Palos is often the first stop for travelers exploring the Sierra Gorda Biosphere Reserve from Queretaro.
Cuatro Palos is located in a remote location (map) near the town of Pinal de Amoles, Queretaro.
If you rent a car in Queretaro, you can easily visit Cuatro Palos on your own whether you decide to stay in Pinal de Amoles or a Cuatro Palos cabaña (more on that later).
Otherwise, you'll need to take a tour of Mirador Cuatro Palos since viewing this beautiful site requires an early wake-up call. I've detailed how to get to El Mirador below.
How to Get to Cuatro Palos From Queretaro
The town of Cuatro Palos is located about 87 miles (140 km) from the center of Queretaro.
If you decide to rent a car in Queretaro, the drive to Cuatro Palos takes about 2.5 hours.
Once you reach the community of La Canada, you'll turn right to follow the path to El Mirador de Cuatro Palos. This last 20 minutes of the drive is along a skinny dirt road.
While there are a few potholes, we took it slow and it was nothing our compact rental car couldn't handle.
If you plan to visit from Queretaro, I recommend renting a cabaña at Cuatro Palos since you'll want to start the hike before sunrise.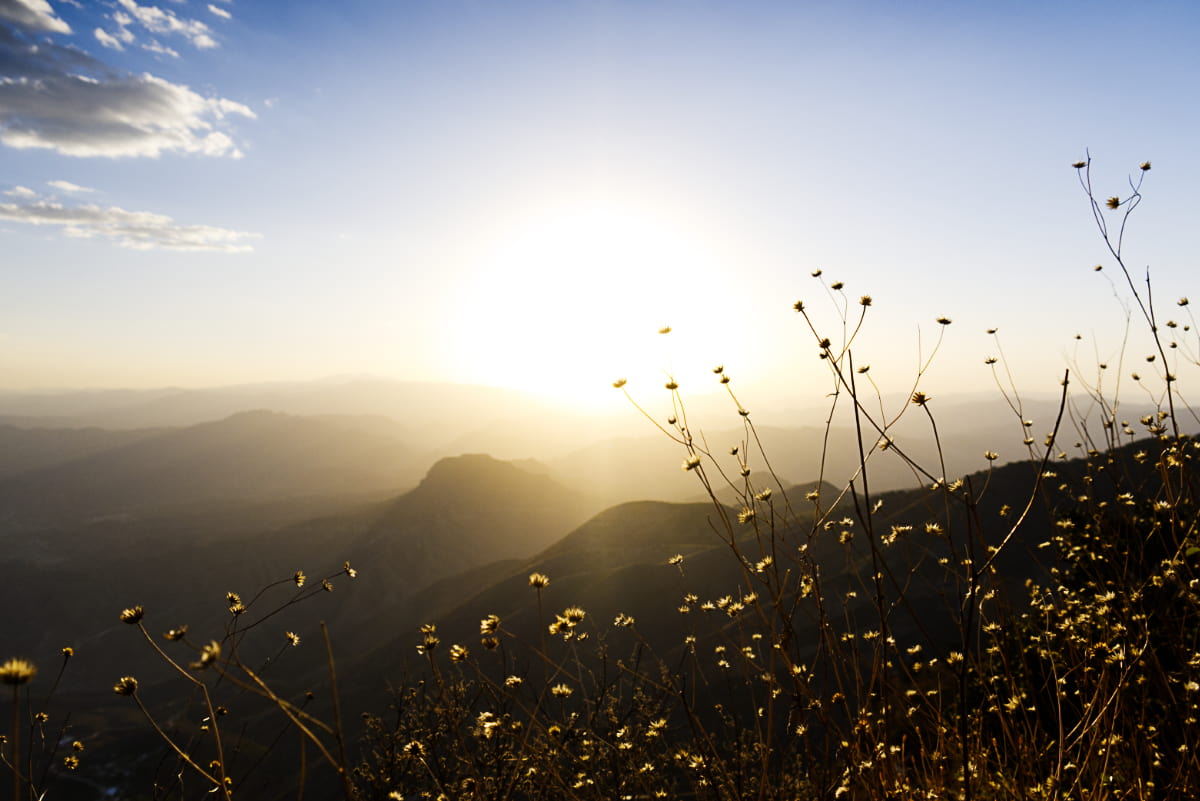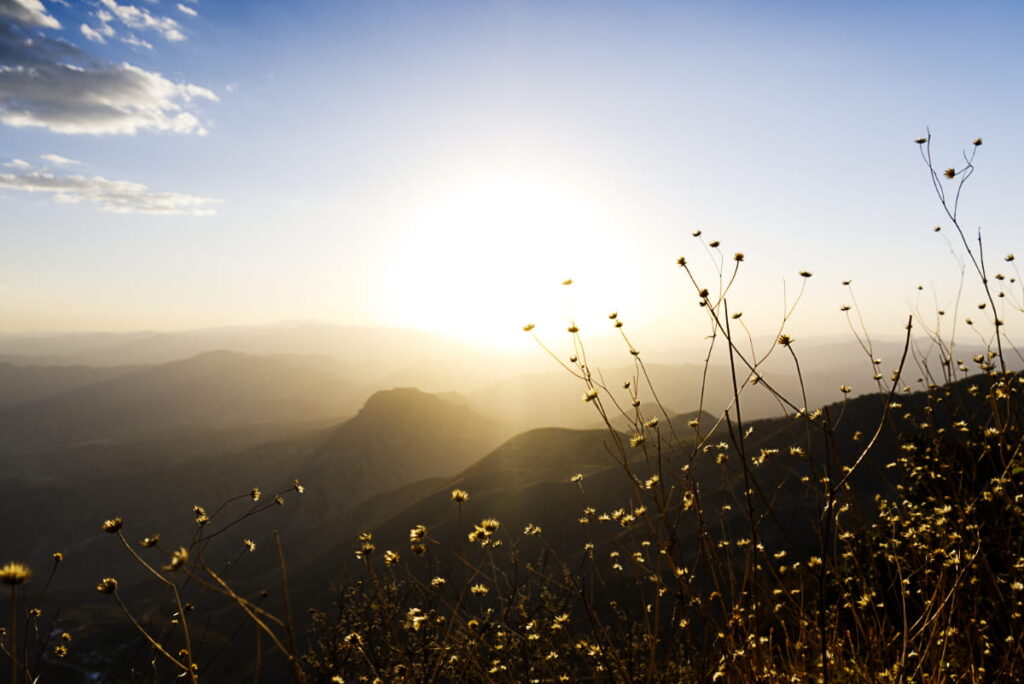 Mirador Cuatro Palos Tour
Another way to visit this site from the city of Queretaro is to take a tour of Mirador Cuatro Palos. In fact, this is a great way to see several places within the Sierra Gorda.
When you book this one-day tour of the Sierra Gorda you'll visit Cuatro Palos, the town of Pinal de Amoles, and hike through the Angostura Canyon to Puente de Dios, Queretaro.
This tour includes private transportation, entrance fees, and a knowledgeable guide to lead the way and take the stress out of going yourself.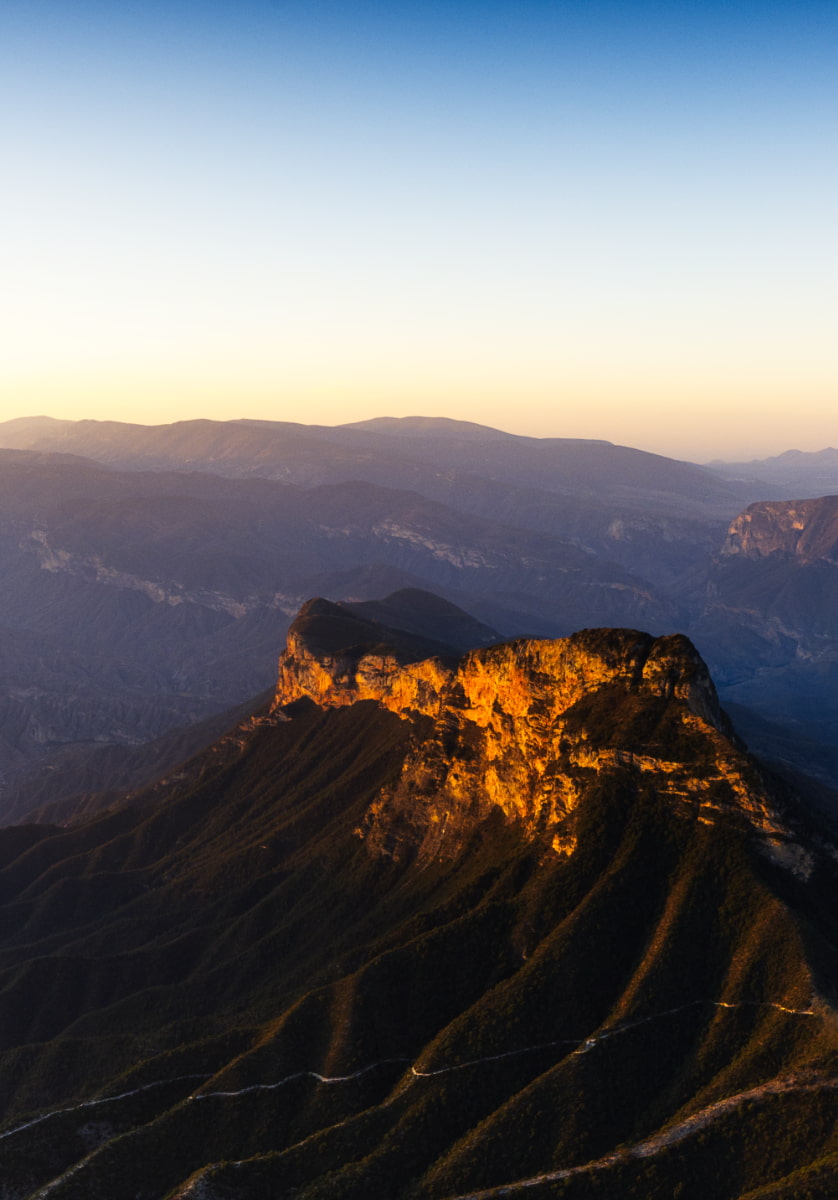 How to Get to Cuatro Palos From Pinal de Amoles
A lot of travelers opt to visit Cuatro Palos from Pinal de Amoles since it's only about 30 minutes away. And Pinal de Amoles is a charming town in itself.
I imagine once you are in the town of Pinal de Amoles you can hire a taxi to take you to Mirador Cuatro Palos early in the morning.
However, I'm not certain about this and you would definitely need to arrange it the night before.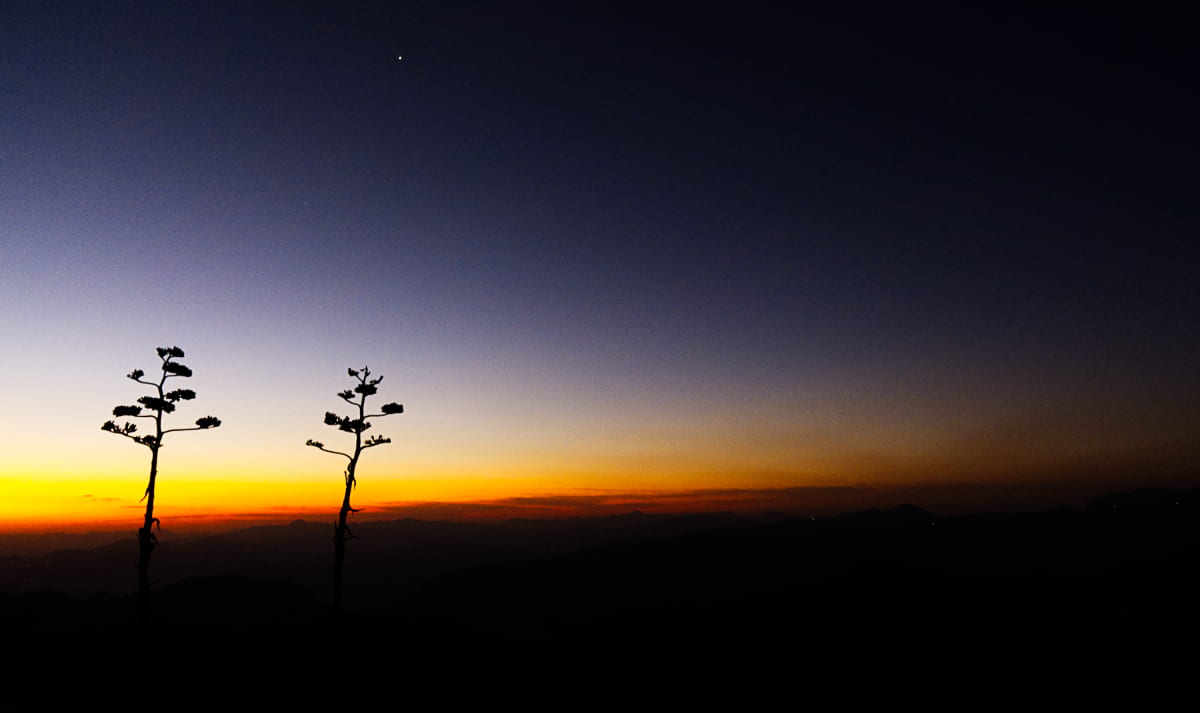 Hiking to El Mirador de Cuatro Palos
A guide is required to hike to Mirador Cuatro Palos. This area is managed by the local community and the entrance fee goes towards maintaining this natural area.
The hike takes about 45 minutes past maguey plants and through old oak trees as you approach the mirador.
It's a relatively easy hike with the most strenuous part being the initial uphill along the wooden steps.
From the top of the lookout at Cuatro Palos you can see the small towns of Bucarelli and Media Luna. And in the far distance, you can spot the peak of Pena de Bernal, Queretaro.
How to Hike Mirador Cuatro Palos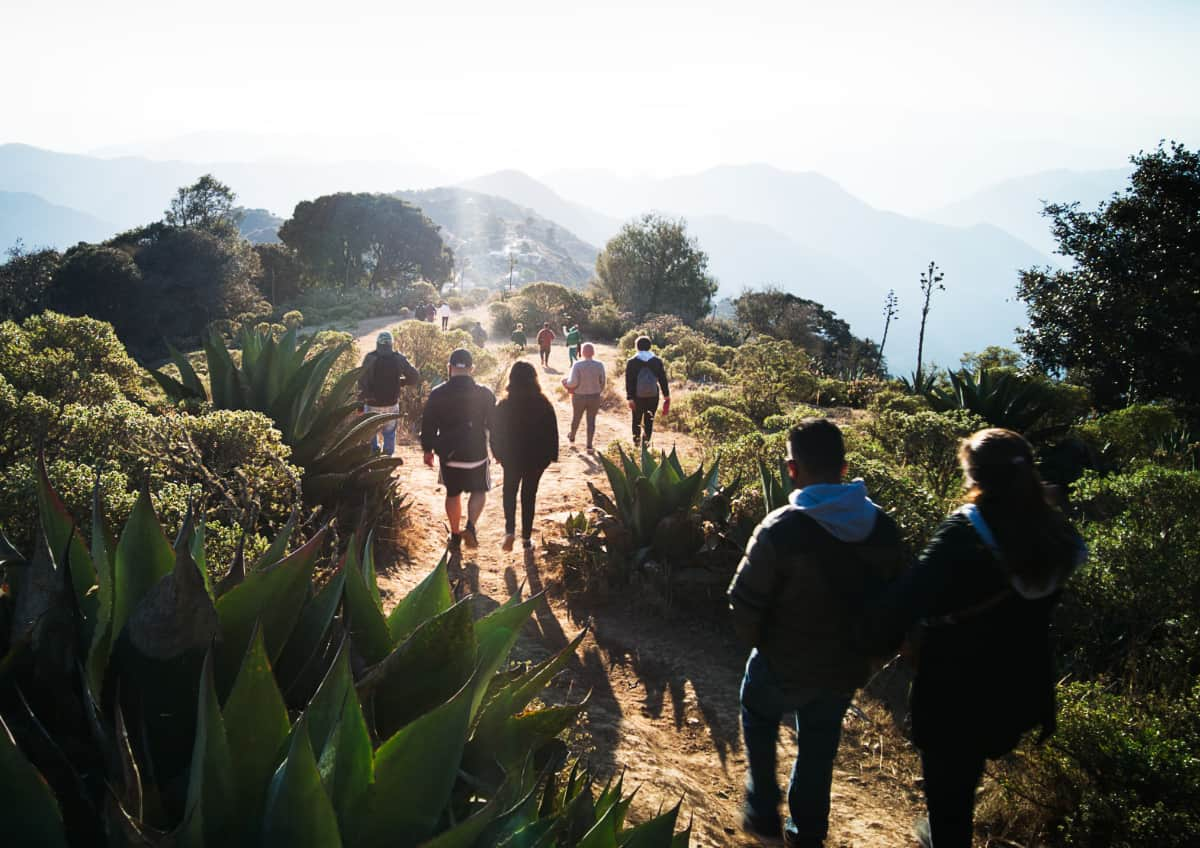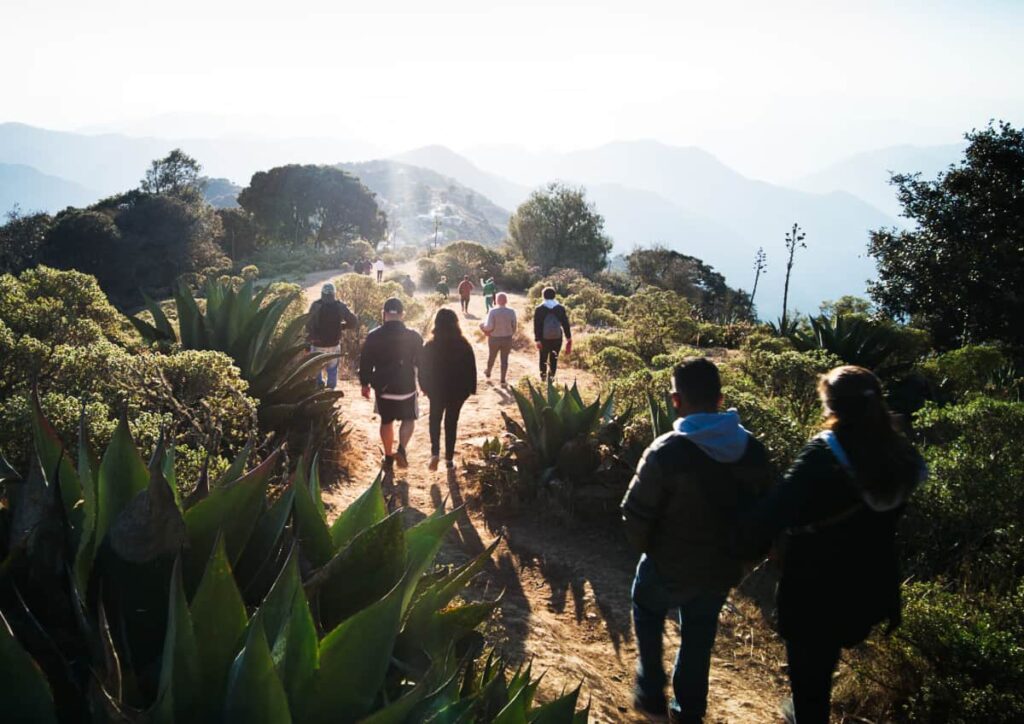 As you arrive at the community of Cuatro Palos, you'll find a small area to park and a building that houses the ticket office.
The guided hike starts at 6 am on weekdays and at 5 am on Saturdays and Sundays since there are more visitors.
If you prefer to go in the evening, the hike begins between 5 and 5:30. The cost is 80 pesos per person.
Since we arrived before dark, we decided to hike that evening and return the following morning. While both were beautiful, I would choose the morning hike if you have the option.
Perhaps it's because I found it more rewarding after waking up before sunrise, but the morning light peaking over the mountaintops felt incredibly calming.
Location (maps)
Hours – Monday to Friday 6 am and 5 pm, Saturdays and Sundays 5 am and 5 pm
Cost – 80 pesos per person
Where to Stay Near Mirador Cuatro Palos
There are a few options for where to stay near Mirador Cuatro Palos.
We decide to rent one of the nearby cabañas in Cuatro Palos to be close to the hike in the morning. If you rent a car, I think this is the way to go.
If you prefer not to stay in an eco-cabin, you can book a room in Pinal de Amoles for a little more comfort.
Cabañas in Cuatro Palos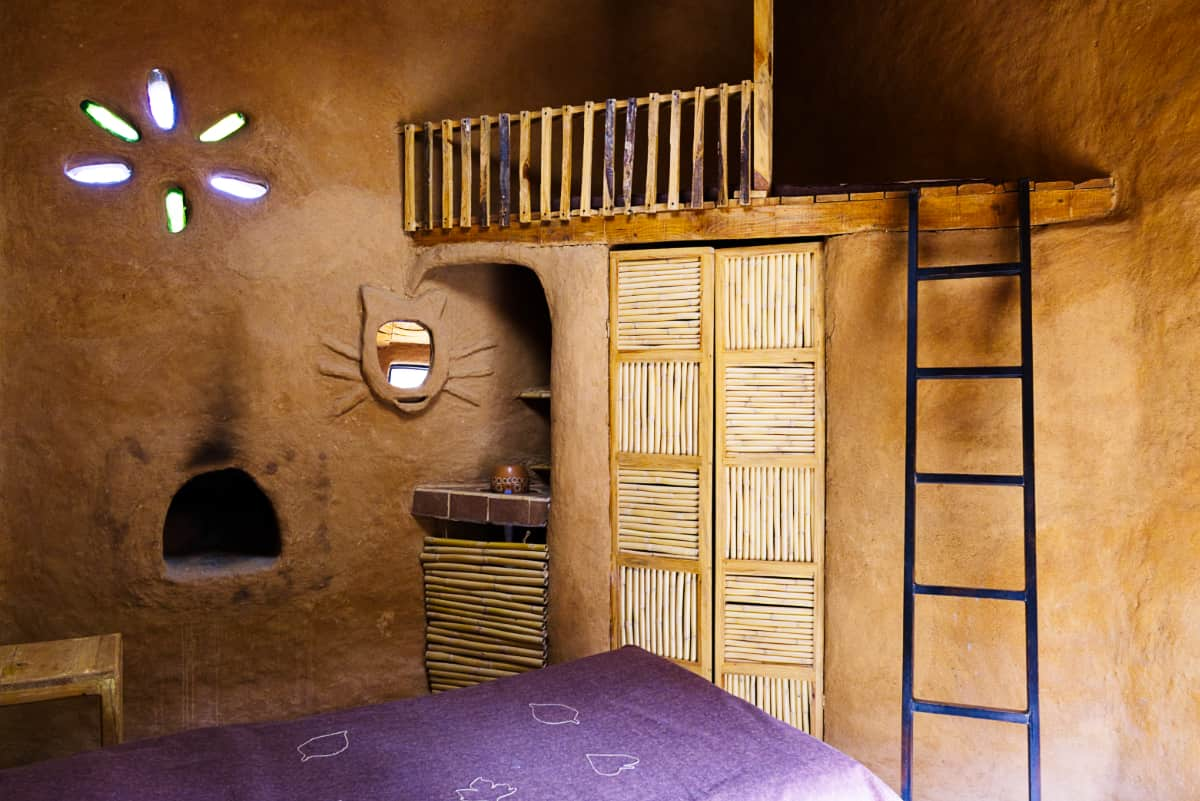 I personally think the best way to visit Mirador Cuatro Palos is to rent one of the cabañas in the small village of Cuatro Palos.
I found these rustic, eco-cabins to be quite comfortable. Plus, since you'll be within a 10-minute walk to El Mirador de Cuatro Palos, you'll be able to hit the snooze button a little longer.
The cabins are cozy and built of adobe which really helps to keep the cabanas sheltered from the cold wind at this elevation. The layers of blankets on the bed kept us warm at night.
TIP – This is a rustic cabin and it seemed as though asking the manager to turn on the hot water for a shower was going to be a bit of a hassle. I recommend showering before you come so that you don't need to bother with it here.
You can book the cabañas through WhatsApp (+52 442-594-5185). The cost is about 800 pesos per night for two people.
I was told to ask for Senora Isidra when we arrived. Her house is located just before the cabins (see map).
Mirador Cuatro Palos Cabañas
There is another option that I wasn't aware of until we arrived and hiked to El Mirador de Cuatro Palos. Within the protected area are other cabins and places to camp if you have a tent.
In this case, you could literally roll out of bed to see the mirador. The downside is that this area is even more remote so you'd need to hike with your belongings to reach the cabins.
I was told the cost is 800 pesos for a cabin with two beds (one single and one full size). The "camping-style" (more rustic) cabins are 500 pesos. And it's 100 pesos to camp.
With limited cell service in the area, I gathered the best way to reserve a cabin is to arrive at the main tour entrance (see map) and inquire.
READ NEXT: Exploring La Huasteca Potosina – A Natural Paradise in San Luis Potosi
Other Things to do in Pinal de Amoles
As I mentioned, Mirador Cuatro Palos is a great starting point to explore the Sierra Gorda. I've listed a few other things to do in Pinal de Amoles below.
To visit all of these you'll need a few days in the area. Although the first three can be done as you continue east from Cuatro Palos through the Sierra Gorda.
Puerta del Cielo
Puerta del Cielo is more of a photo opportunity than a major destination along the route into the Sierra Gorda.
At the entrance to the town, you'll find the letters of Pinal de Amoles (map).
Near this point, the area is often blanketed in clouds. And the road continues, appearing as though you are driving into the clouds.
At this point, I recommend stopping for a picture and exploring the small town of Pinal de Amoles.
Tip – The streets in Pinal de Amoles are very narrow and can be difficult to navigate. The town is so small that I recommend parking along the highway and walking.
Puente de Dios and Cañon de la Angostura
While it takes a little more effect to get there, Puente de Dios Queretaro is an incredible natural destination that outdoor enthusiasts will enjoy.
You are required to visit with a group on a guided hike. Although despite this, the hike through Cañon de la Angostura was one of my favorite activities in the Sierra Gorda. Keep in mind, this is still in Queretaro and is often confused with Puente de Dios in Tamasopo.
The canyon is lined with lush vegetation and wildlife which your guide will explain as you navigate along the river.
It's recommended to arrive early in the day since the number of visitors is capped during the high season.
Puente de Dios may be inaccessible in August and September due to the high water level during the height of the rainy season in Mexico. If you plan to travel at this time, contact the community to see if this hike is possible.
Location (map)
Hours – 8 am to 4 pm every day
Cost – 175 pesos per person for the hike, 30 pesos to park
Tip – When you're on the road driving out, look for a house on the left with a small sign indicating natural pulque for sale. We purchased a liter of the homemade fermented drink for 25 pesos. It was some of the best pulque I've ever had.
El Chuveje Waterfall
I think this is one of the most picturesque waterfalls in Mexico. Although this destination in the Sierra Gorda is more than just the Chuveje Waterfall.
The walk along the river is just as peaceful as the falls themselves. And we spent a lot more time here than I anticipated.
There's lots of wildlife in the area (mostly birds) and as we were leaving, a small group of cows playfully ran down the hill to drink by the river.
Located about 30 minutes from Pinal de Amoles, it's relatively easy to reach Cascada el Chuveje by car.
After you turn off the highway, you'll find the first parking lot. But continue past it to the parking near the entrance where parking is free.
If you enjoy walking through nature, expect to spend about an hour or two here.
Location (map)
Hours – 9 am to 5 pm every day
Cost – 80 pesos per person to enter
Whether you're setting off to explore the Sierra Gorda or looking to get out of the bustling city of Queretaro, Cuatro Palos is an amazing place to hike, soak in the mirador, and reflect for a while.