7 Best Mexico City Hot Air Balloon Rides Teotihuacan (2023)
Do you want to book a Teotihuacan hot air balloon tour?
You've made a great decision. Since you can no longer climb the Pyramids of the Sun and the Moon, a Mexico City hot air balloon over Teotihuacan is the best way to see this incredible archeological site.
All of these Teotihuacan balloon rides have an early morning start time which will help you to avoid rush hour traffic in Mexico City.
It also means you'll arrive at the archeological site before the crowds and midday sun. Besides you can sleep on the way (or when you're dead, as my mother likes to say!)
I've rounded up the best Teotihuacan hot air balloon tours so that you can decide which is best for you. They vary from a private hot air balloon tour to an archeologist as your guide to having breakfast in a cave restaurant.
I've also included some tips and commonly asked questions about riding in a hot air balloon in Mexico City so that you will be fully prepared for this incredible experience.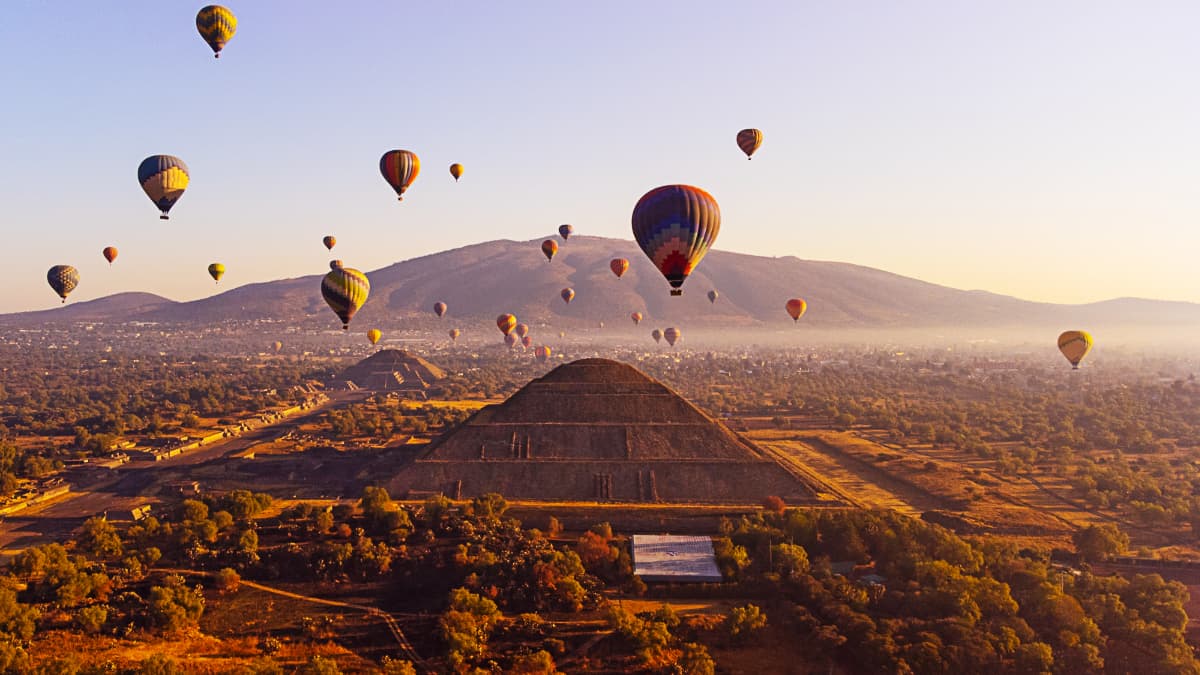 This article may contain affiliate links. This means if you click a link on my website and make a purchase, I earn a commission at no additional cost to you. For full information, please see my disclaimer here.
What to Expect During a Teotihuacan Hot Air Balloon Ride
As the sun slowly rises to start the day, the Teotihuacán Valley comes to life. The air is cool and the ancient ruins of one of the most important cities in Mesoamerica are silhouetted against the sky.
As you sip a hot cup of coffee, a hot air balloon quietly fills with air as it prepares for takeoff. You climb into the basket and as it lifts over the valley, you are mesmerized by the stunning views of the Teotihuacan pyramids and the surrounding countryside.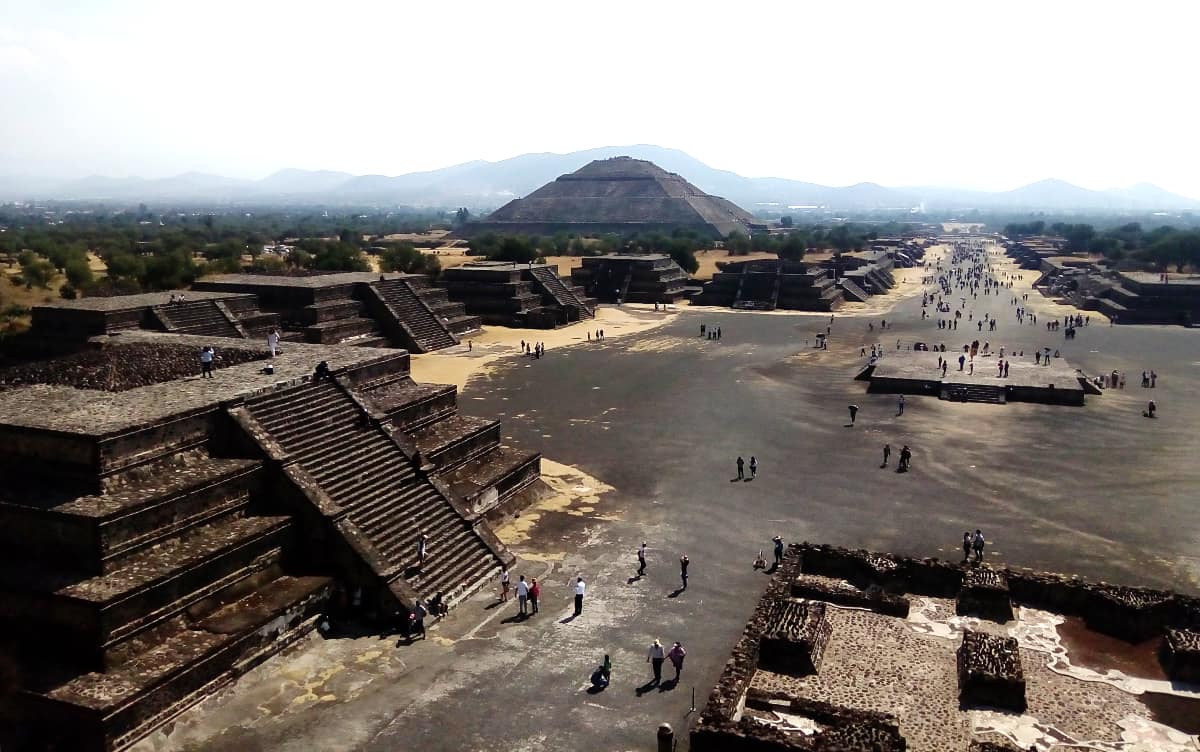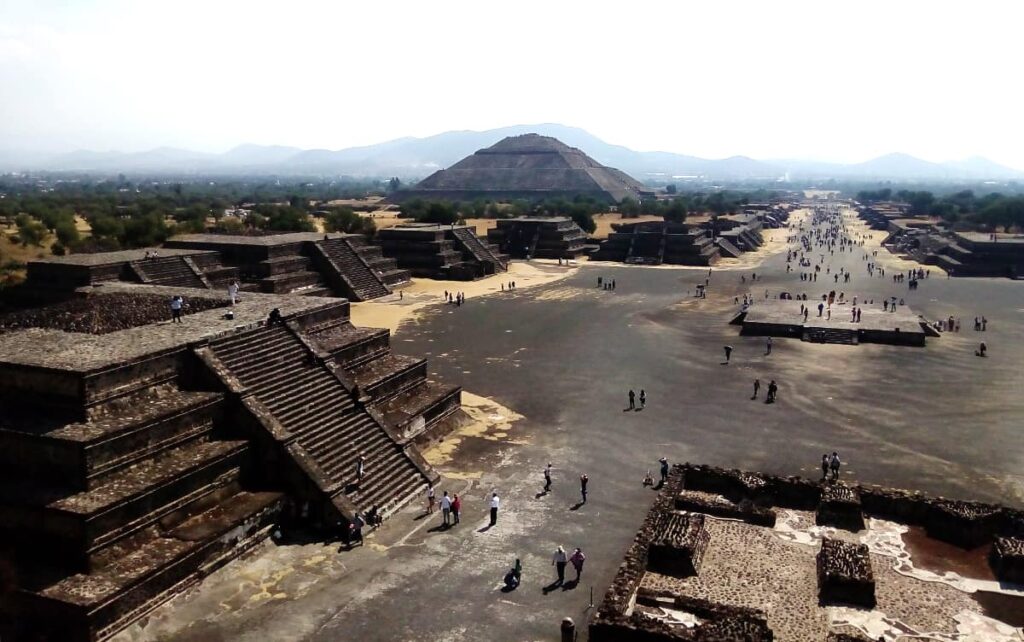 After a while, you drift lower and begin to see the details of the ancient city below. You can make out the Temple of Quetzalcoatl, with its characteristic feathered serpent facade.
As you fly over Teotihuacan, you realize you are having an unforgettable experience, well worth the 4 am wake-up call.
Curious about other CDMX tours? Check out the best lucha libre tours in Mexico City.
Not sure if a hot air balloon is right for you? Check out all of my favorite Teotihuacan tours from Mexico City.
FAQ About Hot Air Balloon Tours in Mexico City