Sotano de las Golondrinas – How to Visit The Cave of Swallows in San Luis Potosi
If you're a nature lover looking for a spectacular place to visit in Mexico, Sotano de las Golondrinas should be on your list.
This vast cave is located in the Huasteca Potosina region of San Luis Potosi. It's home to thousands of birds that emerge at sunrise and return each evening around dusk.
The Cave of Swallows itself is incredibly impressive. But watching hundreds of swifts, parrots and other species of birds emerge as the sky becomes illuminated is another experience altogether.
Here's what you need to know about visiting Sotano de las Golondrinas in San Luis Potosi.
This article may contain affiliate links. This means if you click a link on my website and make a purchase, I earn a commission at no additional cost to you. For full information, please see my disclaimer here.
What Is Sotano de las Golondrinas?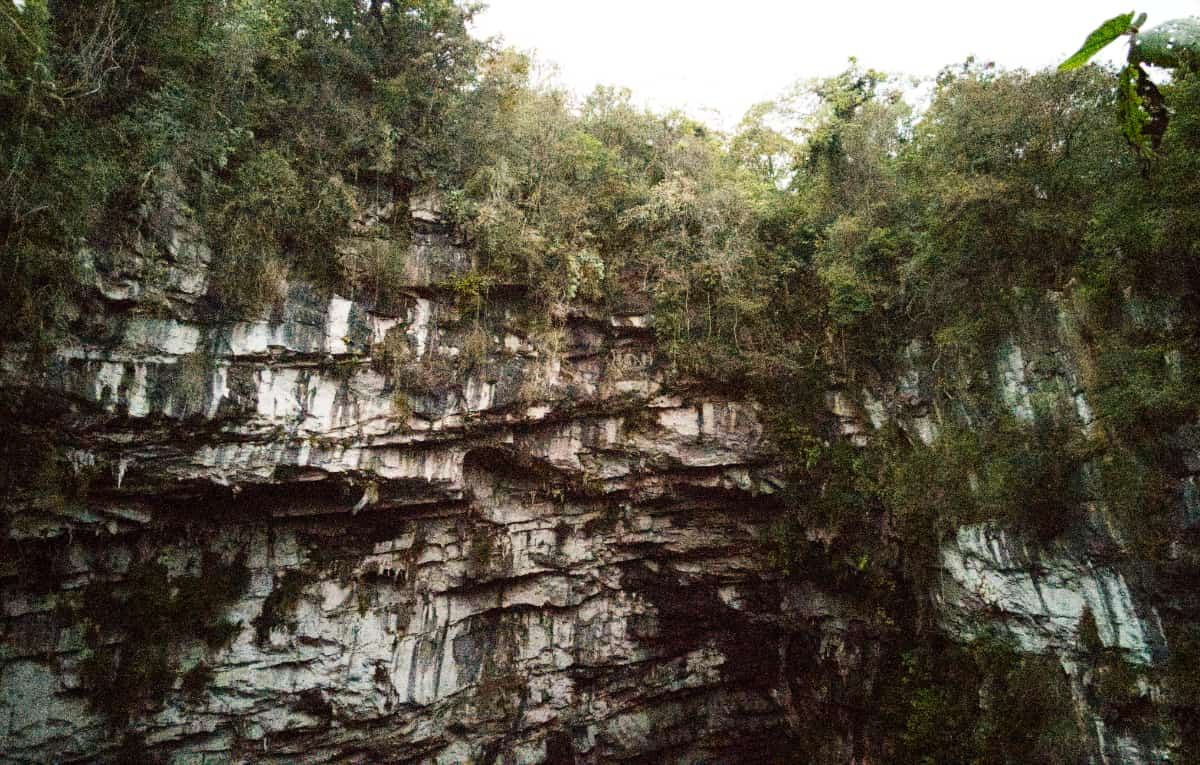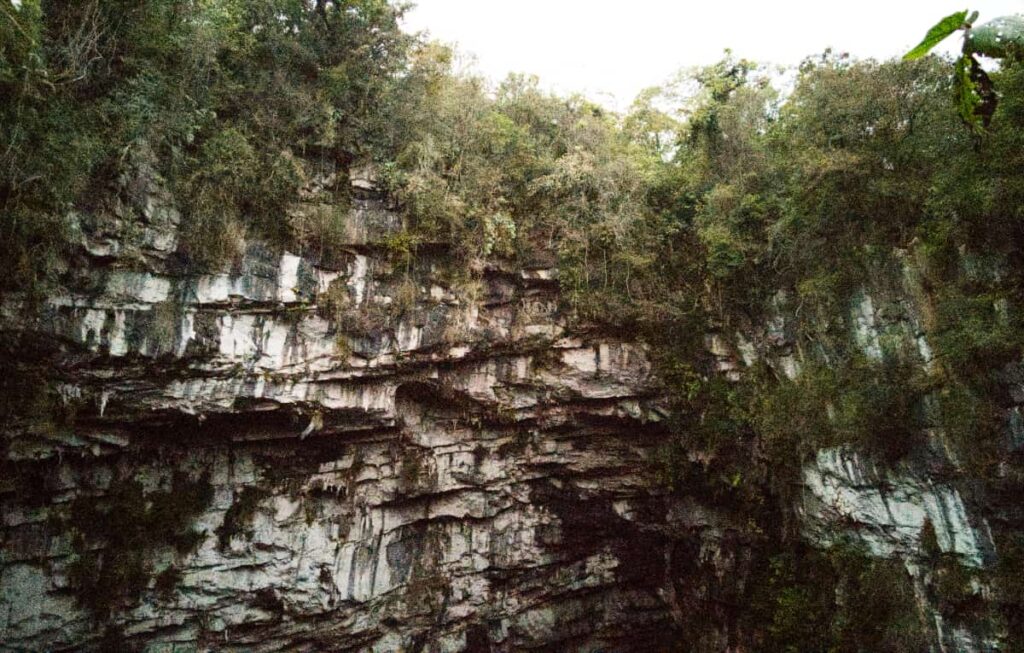 Sotano de la Golondrinas is an impressive natural abyss with an opening over 60 meters (200 feet) in diameter at its widest point.
The Cave of Swallows is 512 meters (over 1600 feet) deep, with a free fall drop of 370 meters (over 1200 feet) from its highest point.
It is the largest known cave shaft in the world, the second deepest pit in Mexico, and among the deepest sheer drops in the world.
Sotano in English
Sotano in English translates to "cellar or basement." Sotano de las Golondrinas get its name from the immense cavity in the limestone rock.
Golondrinas in English
Golondrinas in English translates to "swallows." However, the birds that live in Sotano de las Golondrinas are not actually swallows but a mix of mostly swifts and other species of birds.
Where is Sotano de las Golondrinas?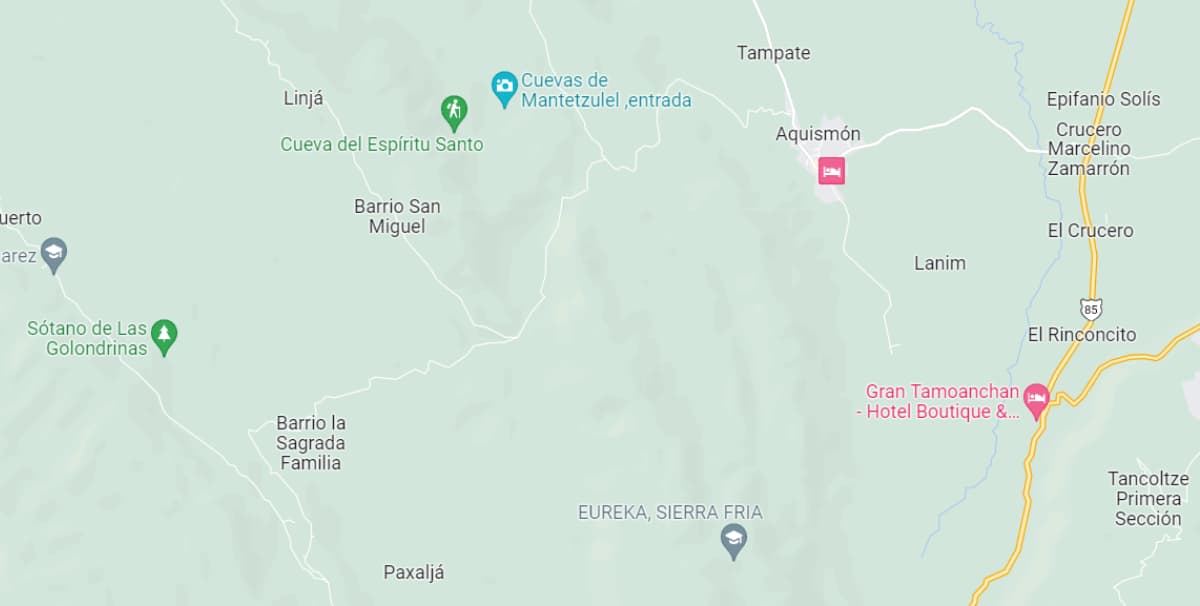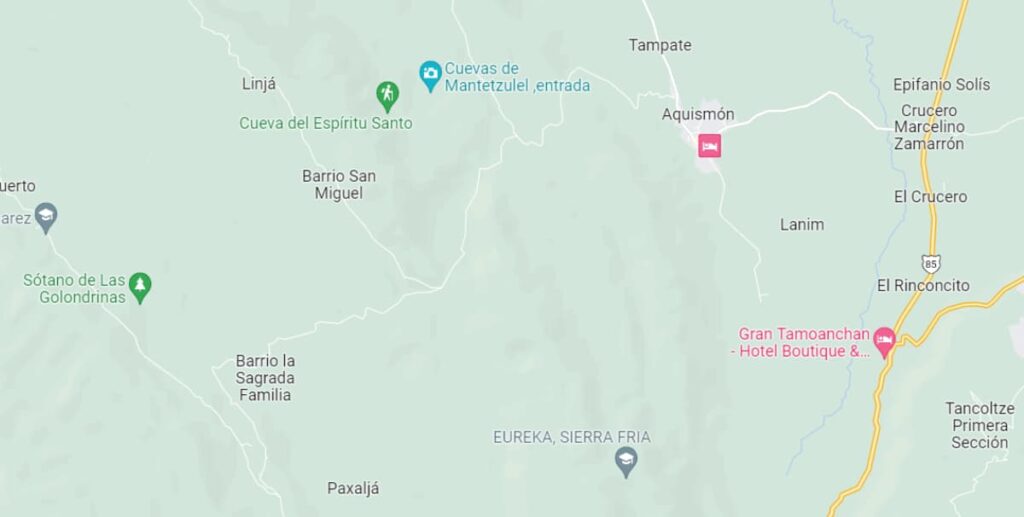 Sotano de las Golondrinas is located in Aquismón, San Luis Potosí. It's part of La Huasteca Potosina, a lush region of Mexico that is full of turquoise rivers and stunning waterfalls.
The Cave of Swallows is located about a one-hour drive from both Ciudad Valles and Xilitla, San Luis Potosi. If you are exploring the area, it is definitely a place to add to your list.
Where to Stay to Visit The Cave of Swallows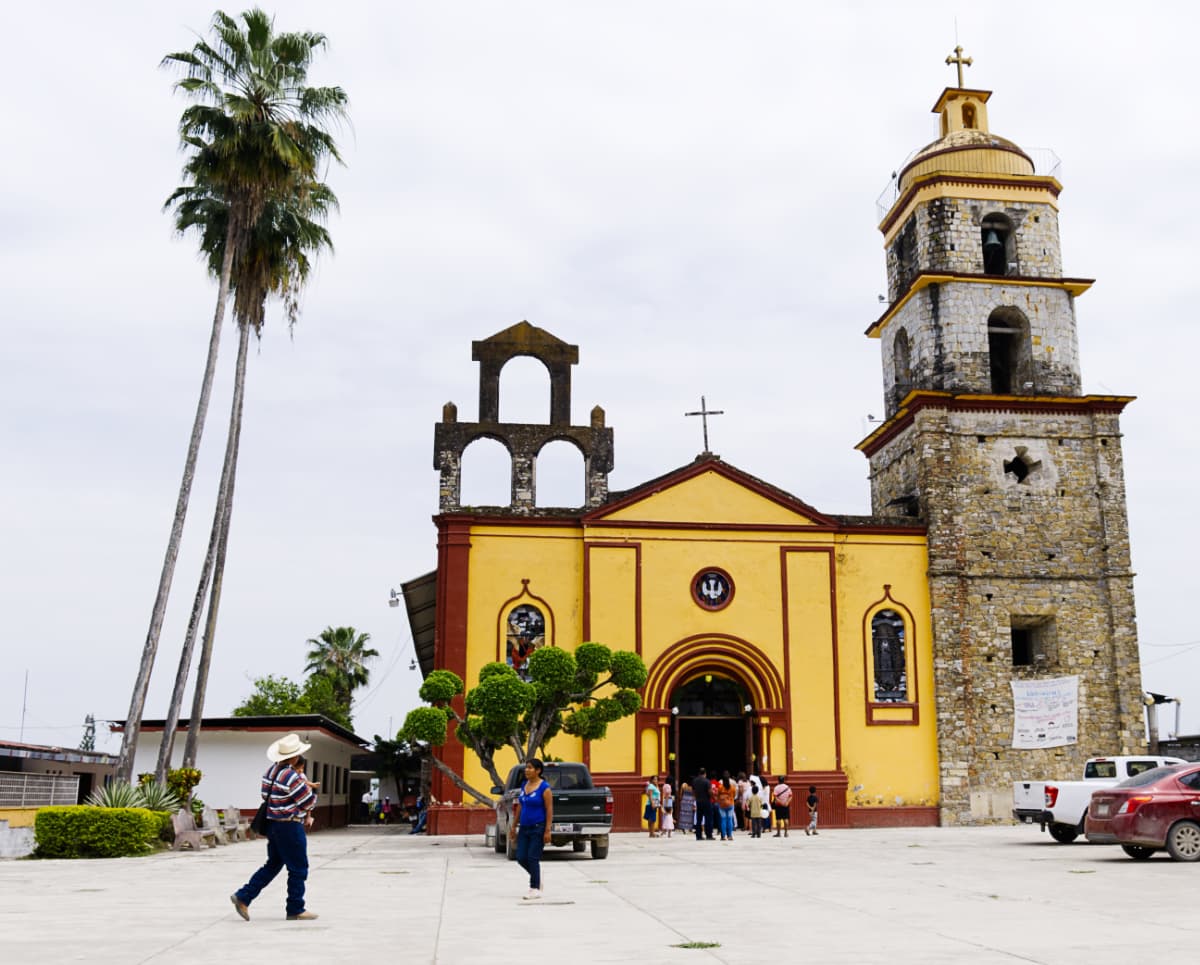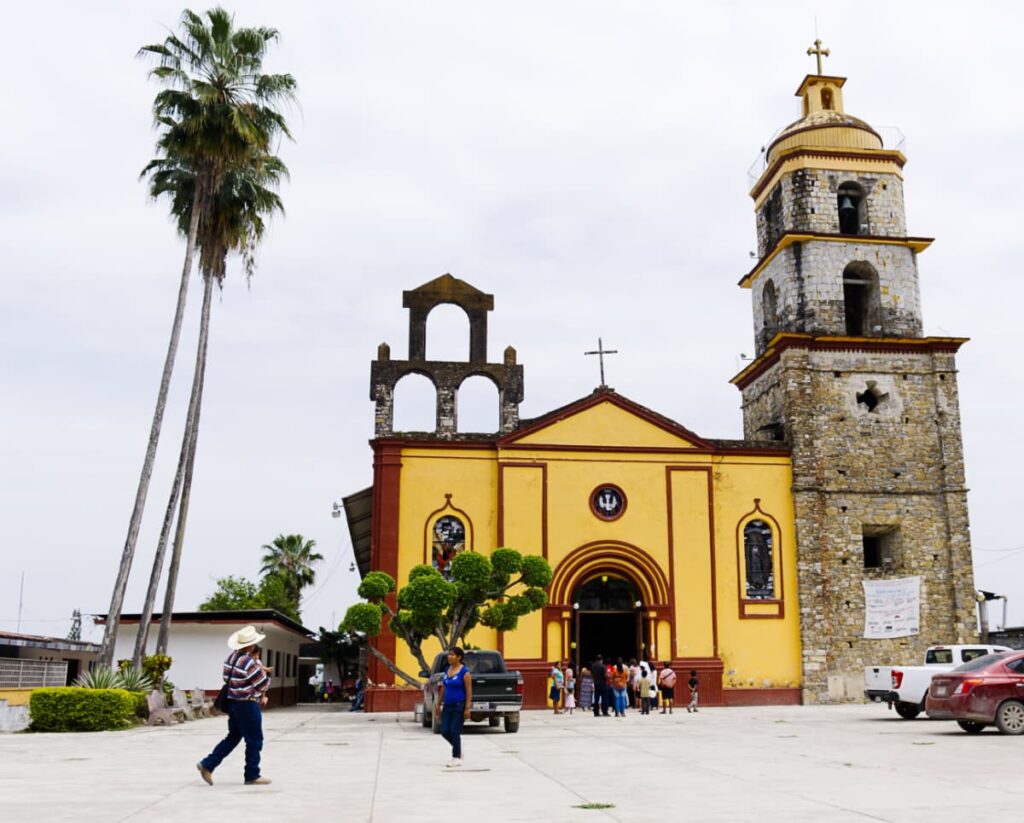 While Aquismón is one of my favorite towns in Huasteca Potosina, there aren't many places to stay. As a result, most travelers opt to stay in the towns of Xilitla or Ciudad Valles.
And if you rent a car to explore Huasteca Potosina your options for places to stay near The Cave of Swallows will expand.
If you reserve early enough, you can book a stay at this reasonably priced accommodation in Aquismon. I highly recommend this option in order to be as close as possible to Sotano de las Golondrinas (an important consideration when the wake-up time is before dawn).
Alternatively, there is this boutique hotel located just 15 minutes away. Or if you prefer a more rural stay, you can rent these cabins near the small town of Tanchachín which are about an hour from Sotano de las Golondrinas.
How to Visit The Cave of Swallows
To visit the Cave of Swallows, you'll want to get an early start. While it's possible to see some birds taking flight from the cave after the sun rises, the prime time to arrive is before sunrise.
Once you arrive in Aquismon, follow the Google Maps location to Sotano de las Golondrinas. As you approach the ticket booth, I recommend someone in your group gets in line to purchase tickets while the driver parks along the side of the road.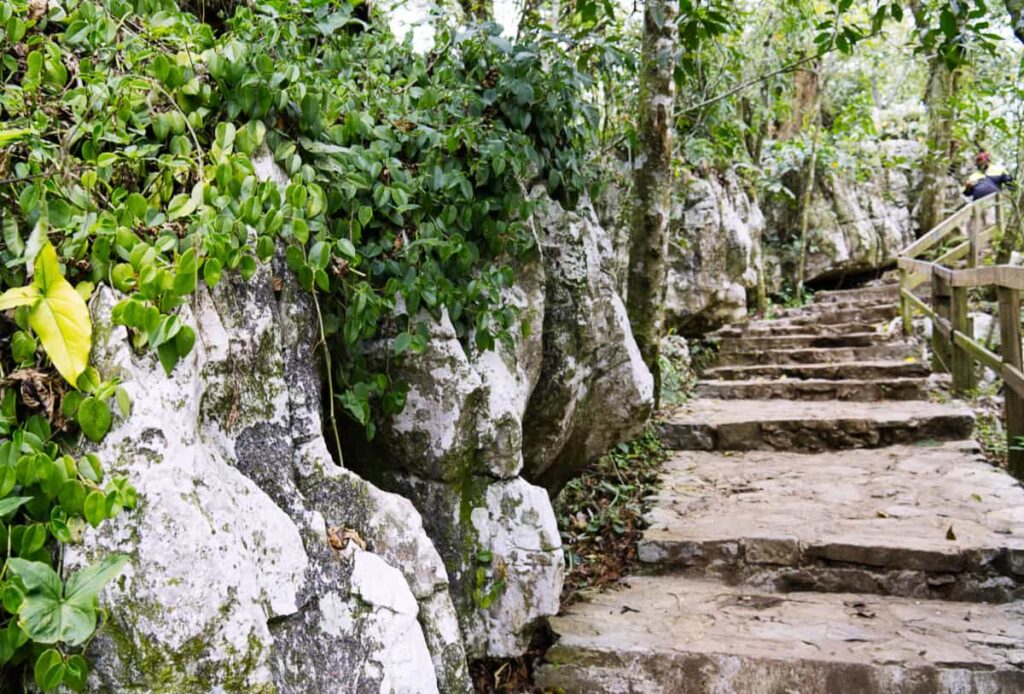 The path to the cave requires descending nearly 600 steps. While it's an easy descent on the manmade stairs, you'll need to be careful navigating the possibly slippery stone steps in the dim morning light.
Keep in mind, the climb up the stairs to exit the Cave of Swallows is steep, but you can take your time. Plus you'll have the morning light to illuminate the way.
There are two viewpoints for the cave. I recommend going just a little further to the second mirador. I found the cave to be more open and the view more impressive.
There will likely be a large crowd of people standing on the rock behind the cave. And standing on the platform are guides that use a harness to allow visitors to look over the edge of the cave.
There is no cost, but the guides work for tips so please be aware of their time and use of their equipment.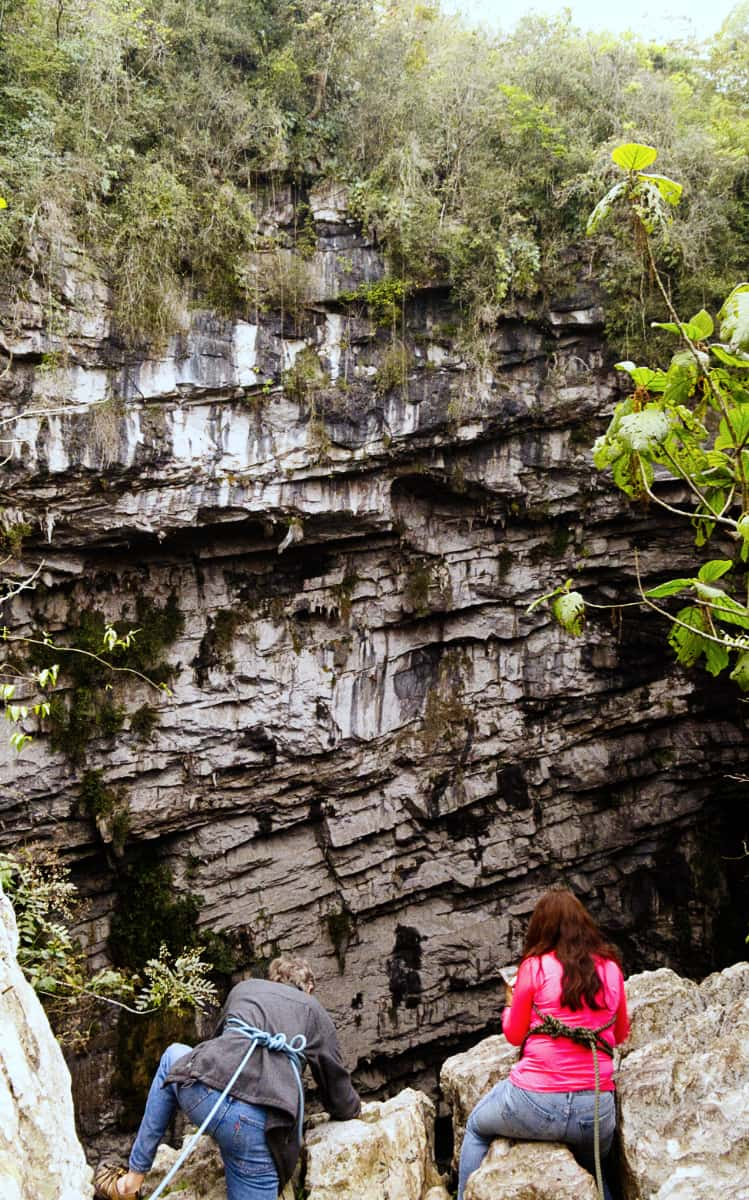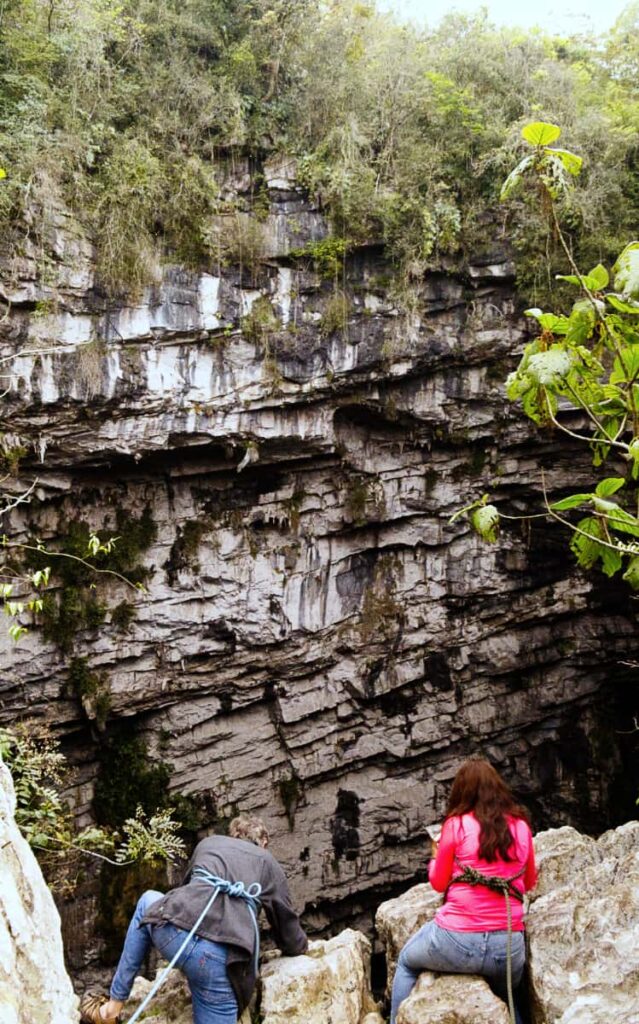 Sotano de las Golondrinas Tour
If you decide not to rent a car to explore Huasteca Potosina, you will need to take a Sotano de las Golondrinas Tour. A quick search shows a few tours of The Cave of Swallows.
Alternatively, you can book this tour which combines a visit to the Surrealist Garden in Xilitla and a different cave similar to The Cave of Swallows called Sotano de las Huahuas.
The Nearby Caves of Mantetzulel
One of the less visited places in Huasteca Potosina is the Caves of Mantetzulel, also located near Aquismon. In fact, if you have a car and the time I recommend making a small detour to explore these caves.
There are three caves in Mantezulel – Cueva de la Luz del Sol, Cueva del Aguacatillo, and Grutas del Espiritu Santo. This series of caves is located just north of Aquismon and would make for a great stop after touring The Cave of Swallows.
A guide is required to tour the Mantezulel Caves, which you can request at the entrance. The length of the tour (2-3 hours) will depend on which of the three caves you choose to visit.
Since we still wanted to visit Cascada de Tamul that day, we opted to visit the two closest caves.
Isidro, our tour guide, pointed out the copal tree, red cedar, and vanilla plant as we strolled through the woods. While he only speaks Spanish, there are bilingual signs posted along the route explaining the history of the caves and surrounding natural elements.
It's a fascinating cave system and a glimpse into this teeny-tiny community that developed after the caves became a hideout for those who didn't believe in fighting in the 1810 Mexican Revolution.