17 Best Teotihuacan Tours From Mexico City in 2023
Do you want to book a Teotihuacan pyramids tour?
Teotihuacan is one of Mesoamerica's most significant archaeological sites, with a fascinating history to discover. After visiting multiple times, I highly recommend booking a Teotihuacan tour to fully appreciate this expansive site.
Not only will a knowledgeable guide provide historical context to optimize your experience, but these Teotihuacan tours from Mexico City take the stress out of navigating transportation to the pyramids.
There are numerous highly rated Teotihuacan pyramid tours to fit varying interests and time frames from private tours to half day tours. So how do you know which is the best for you?
I've detailed the best Teotihuacan tours below, whether you seek ease of transportation, to explore multiple sites, or a more immersive experience exploring the surroundings.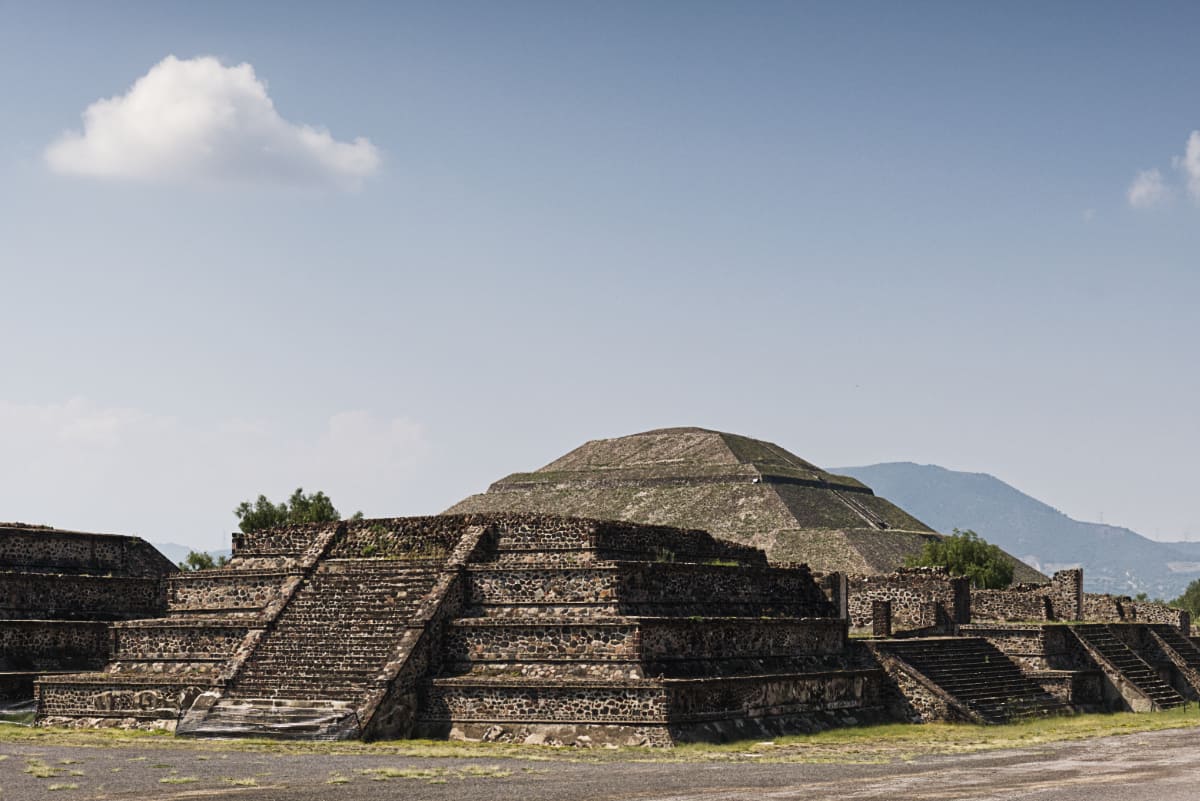 This article may contain affiliate links. This means if you click a link on my website and make a purchase, I earn a commission at no additional cost to you. For full information, please see my disclaimer here.
Teotihuacan Hot Air Balloon Tours
For an unparalleled perspective of Mexico's Teotihuacán Valley, you should book a hot air balloon tour. Gliding over the magnificent ancient ruins allows you to fully appreciate the scale of this archeological site.
And just because these Teotihuacan tours start with a spectacular experience doesn't mean that they skimp on learning about its history. In fact, my top pick is an archeologist guided Teotihuacan tour that starts with a hot air balloon ride.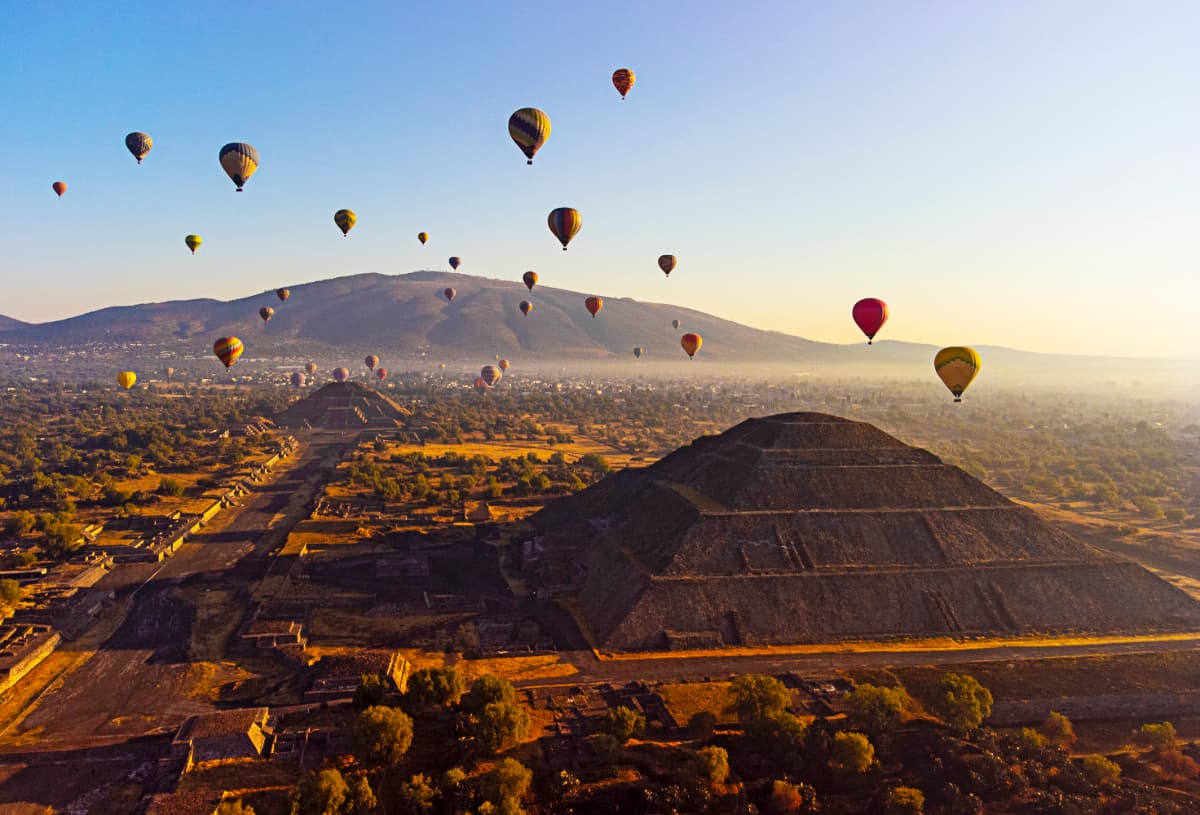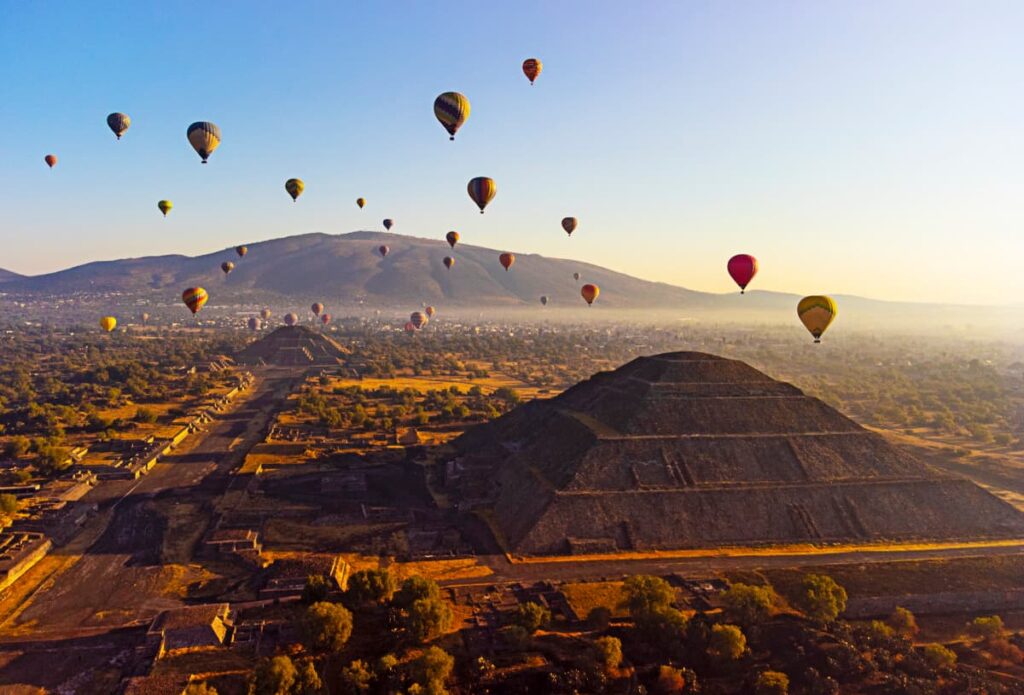 Soaring peacefully over the Teotihuacan pyramids, temples, and expansive landscapes is an unforgettable way to take in one of Mexico's most spectacular sights.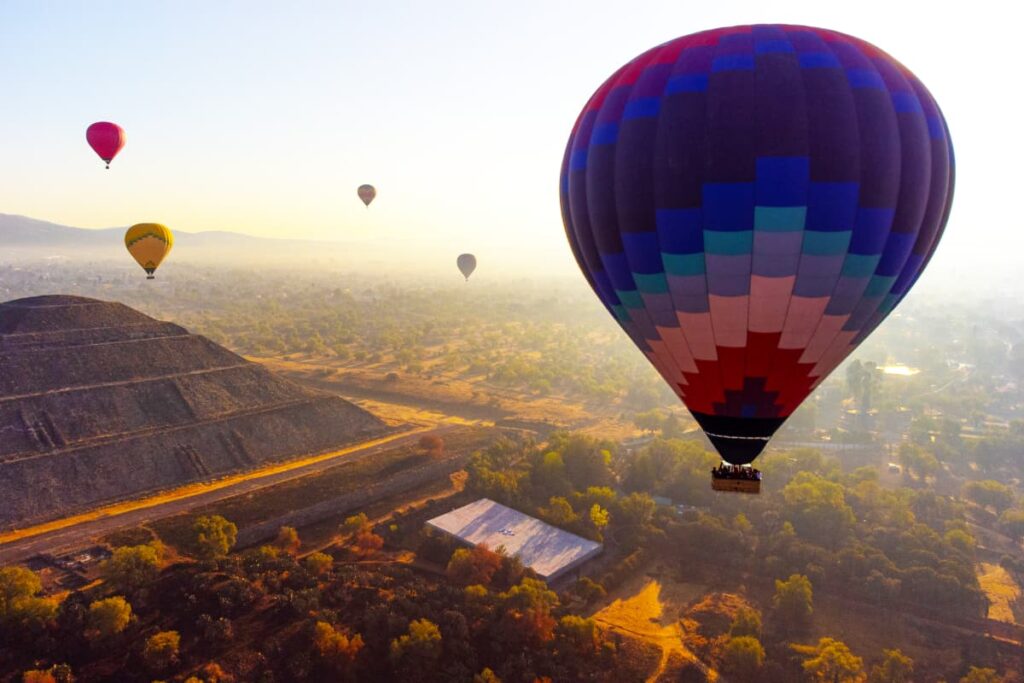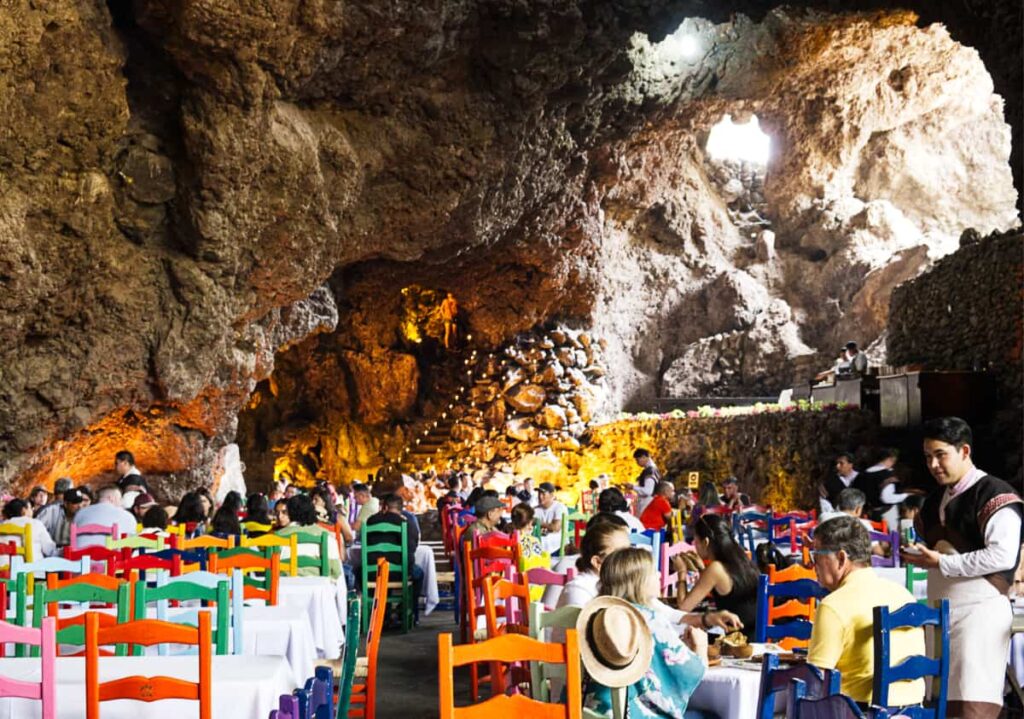 Discover even more options when you read my article about the best Teotihuacan hot air balloon tours
Teotihuacan Private Tours
Do you want to explore the pyramids of Teotihuacan without crowds? Then a private Teotihuacan tour is for you.
You'll travel from Mexico City in a private vehicle, arriving early enough to avoid the crowds and the intense midday sun.
With a certified tour guide, you'll learn all about the history of Teotihuacan as you explore the site. Some of these tours also include a tasting of local drinks like tequila and mezcal before heading back to Mexico City.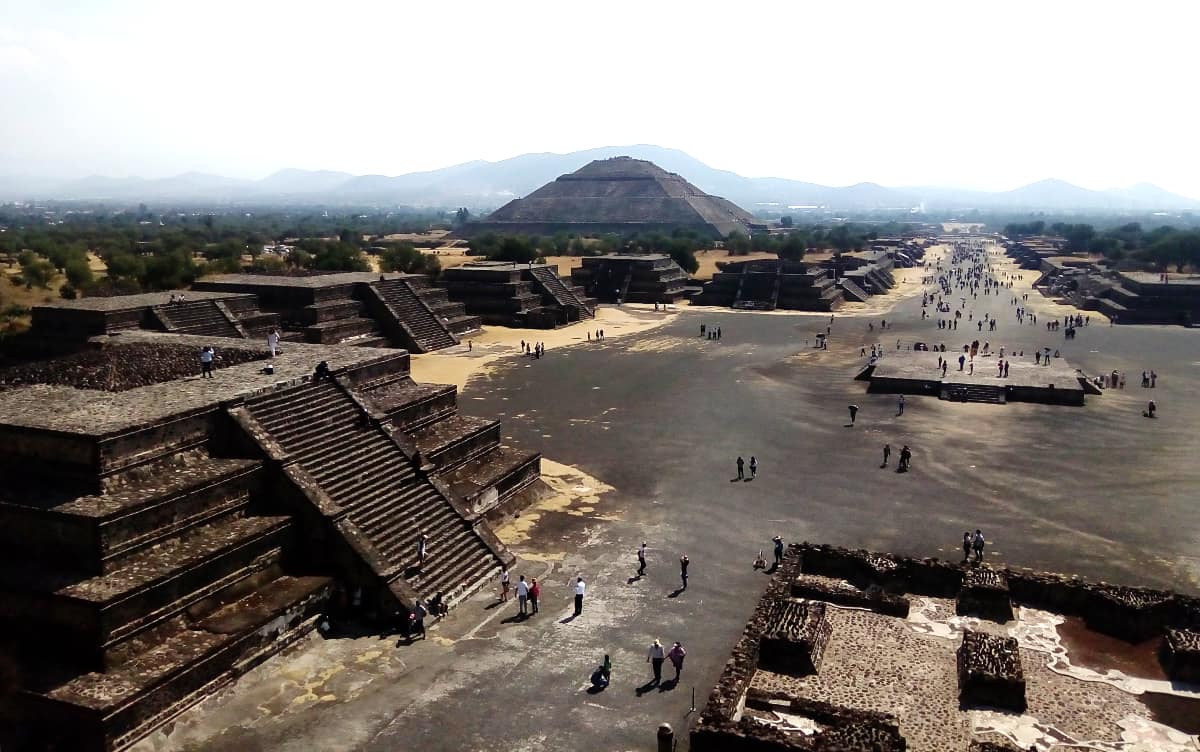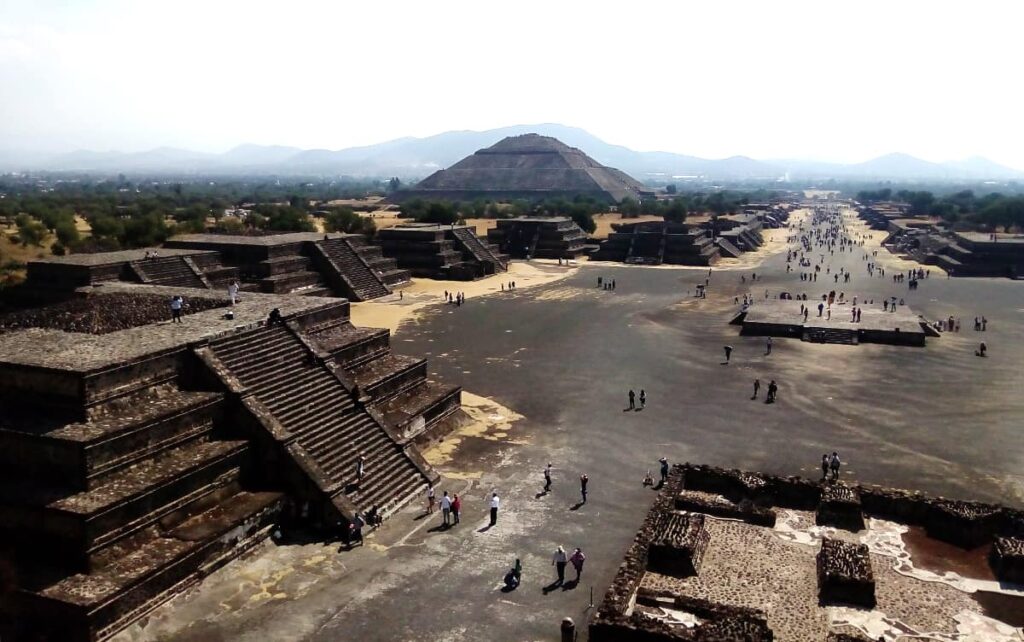 Teotihuacan Small Group Tours
Considered one of Mexico's most visited archeological sites, a small group tour of Teotihuacan is another great option. I consider a small group tour to be a budget-friendly alternative to a private tour.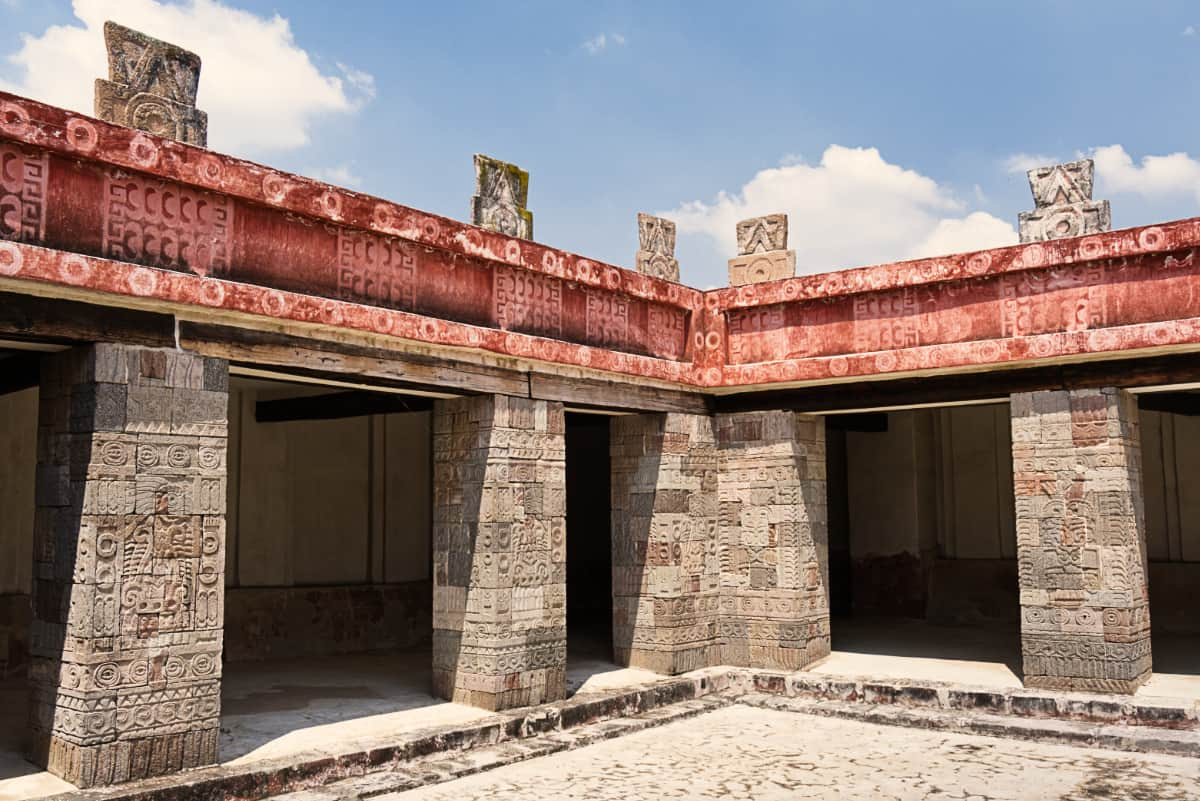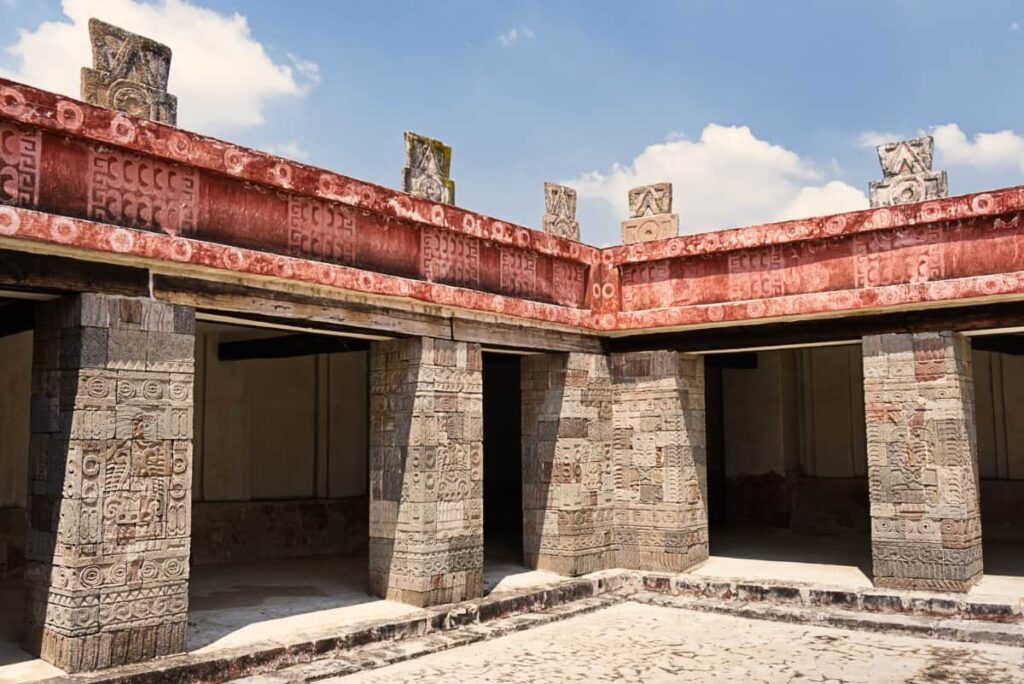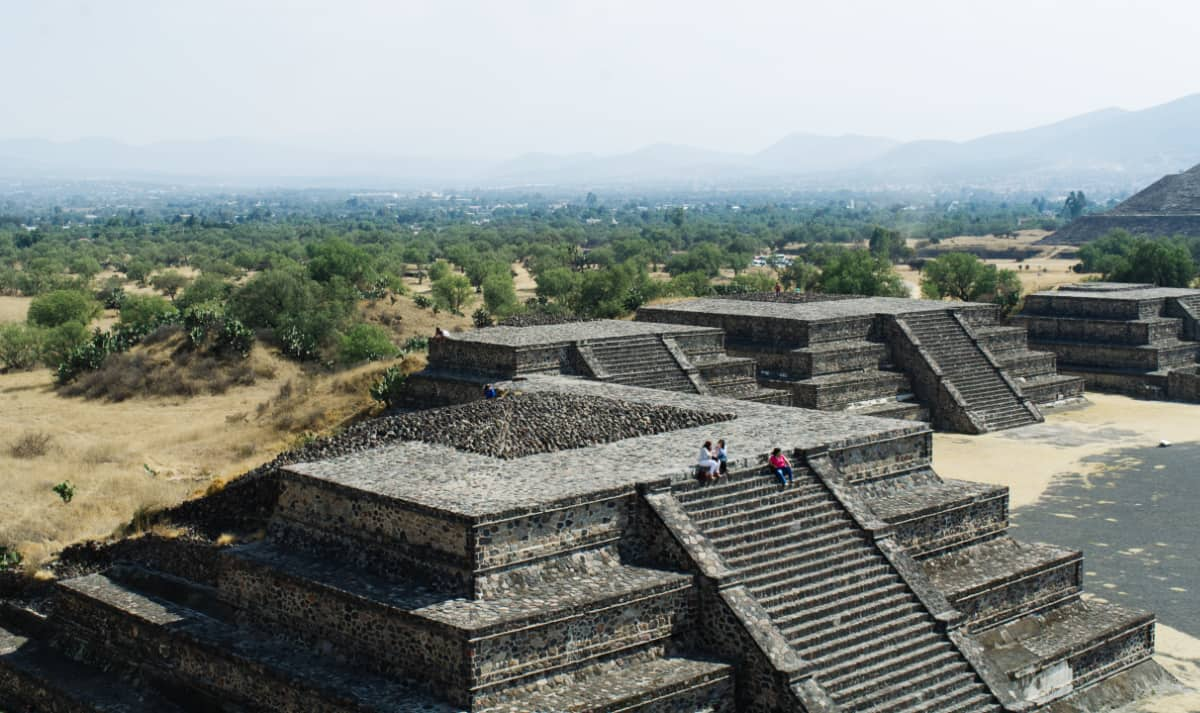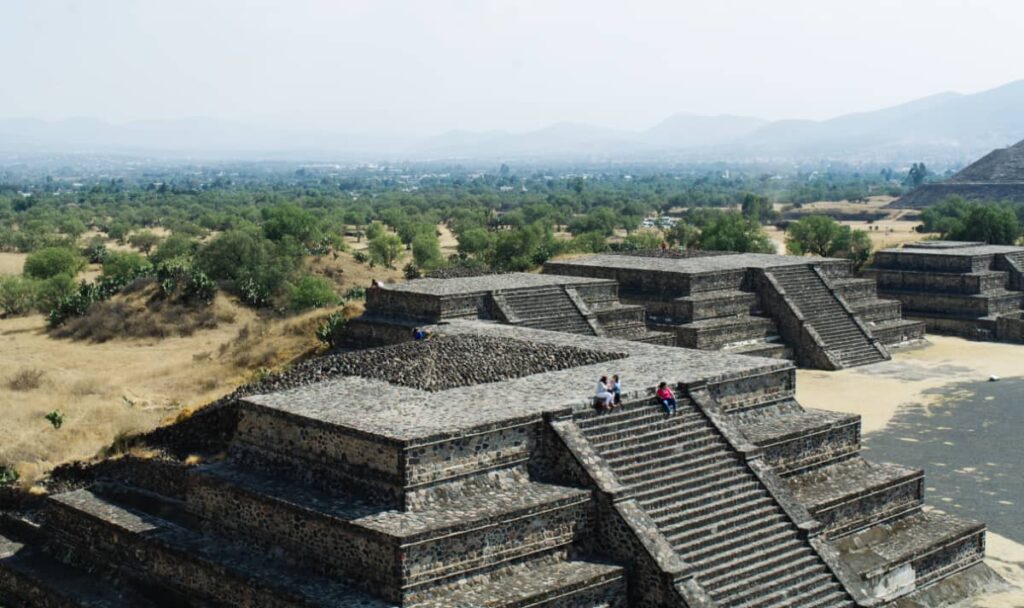 Multiple-Day Teotihuacan Tours
Multi-stop Teotihuacan Tours
These multi-stop Teotihuacan guided tours are great if you want to explore multiple sites near Mexico City to maximize your time.
Most of these tours include a visit to the Basilica of Santa María de Guadalupe, one of the most visited Catholic sites in the world. It's located next to Cerro del Tepeyac, where the Virgin Mary is said to have appeared in 1531.
Keep in mind, these tours are often not limited to a small group. However, it is reflected in the price as these are some of the most affordable Teotihuacan tours from Mexico City.